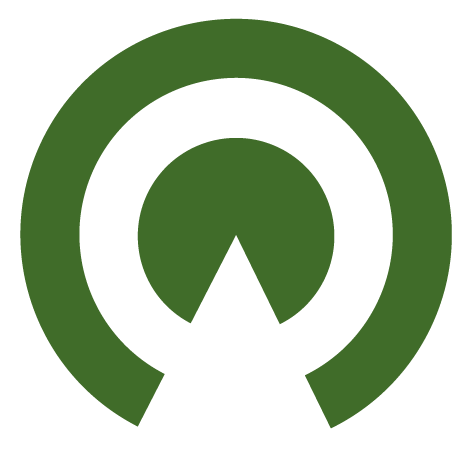 Curator and visual artist Krien Clevis has followed in the footsteps of historical image makers from the past. During her research she reconstructed their points of view on the spot and took these as the starting point for new photo and film recordings. Historical and contemporary images flow into each other and show how the road and its monuments have been seen and experienced over time. These new images have been given an exact place in a virtual 3D environment and have been interactively included in the exhibition REVISTED Via Appia.
Krien Clevis herself about what drove her in her artistic quest: 'During my PhD research (2009-2013) I stayed in Rome for a long time.Fot my thesis LOCVS (2013) I researched Roman burial monuments versus houses and analysed the notion and quality of 'place', in relation to the power of change.'
I am interested in the different perspectives that have shaped the image of the Via Appia Antica over the centuries.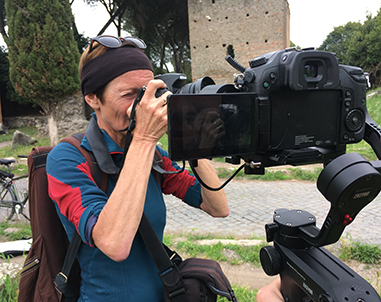 'Right after my promotion I was invited by the director of KNIR at the time and left for Rome to participate in a multidisciplinary research of the Miles V and VI of the Via Appia Antica, conducted by a team of archaeologists (RU, VU and KNIR) A big honour and I went for it. Not as an archaeologist, but as an artistic researcher. That was the beginning of a long lasting photo research project 'In the footsteps of Piranesi', the research behind the numerous walks in the current Parco Regionale dell'Appia Antia.'
'My artistic research is aimed at mapping the changing perspectives and sightlines on the Via Appia and thereby reflecting on perception and social use of the road.'
'I am guided by questions such as: What did the Via Appia Antica look like? How was this memorial street viewed in different periods? What were the sightlines on the road? How has the road changed over time? And how do we look at it now? Any historical image of the Via Appia Antica is based on interpretation. From the very first moment that the Via Appia was re-examined (mid-18th century), the road, the monuments and the landscape were (re)mapped.'
Krien Clevis is an artist/curator/researcher (PhD), and works on long term projects in Rome and the Netherlands. In her promotion research (LOCVS, 2013) she investigated the notion and quality of 'place'– especially in the power of transition – and confronted this artistic research with archaeological debates about place. Her research combines historical/archaeological, artistic and personal exploration of locations, with the aim of adding new or alternative meaning to layered places. 

As part of her Postdoc she has developed the concept 'TRANSITION ZONE' (2016-2021), an interdisciplinary research project which focuses on artistic research in collaboration with stakeholders and involved parties at the ENCI-area in transformation (http://overgangszone.nl/). In Rome, she has studied the Via Appia Antica, focusing on the points of view of historical image-makers at Mile V and VI, which recently resulted in the project REVISITED Via Appia (2022, Museum Het Valkhof, Nijmegen), in collaboration with archaeologists, 3D-data-experts and -developers (https://revisited-via-appia.nl/). 

Currently she has worked as a curator on a new interdisciplinary research project on the Via Appia: Exploded View, in collaboration with the Interfaculty Research Institute CLUE+/VU University Amsterdam, and has performed in Rome (2019) and Amsterdam (2022, Arti et Amicitiae), (https://www.explodedview.net/). In Leiden she is currently working on a photo-reseach-project '6 Leiden Churches in Transition', where she follows the change process of six Catholic churches and captures them photographically. 

Krien Clevis is lecturer at the Faculty of the Arts, Maastricht, where she teaches Artistic Research and developed the minor Artistic Research in Situ (ARiS: https://overgangszone.nl/minor/). 

Click and open to see (at page 36):